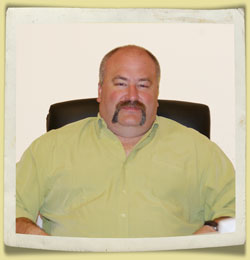 EXPERIENCE
Rob has almost 20 years experience in the engineering field working with builders, construction management firms, developers, individuals, and municipalities. He specializes in storm water analysis, erosion control design, and project management. Rob is experienced in designing subdivisions, grading plans, roads, sewers, water mains, storm water management systems, and lift stations; estimating jobs; providing expert testimony in court cases; and project management. He has served as the Village Engineer for the Village of Oconomowoc Lake since 2000.
CERTIFICATIONS
Licensed Professional Engineer
Certified Soil Erosion Inspector
COMMUNITY / PROFESSIONAL AFFILIATIONS
NASECA-Wisconsin (Stormwater and Erosion Control Assoc)
Construction Manager and Construction Captain – Imagination Station Playground
Youth Soccer Coach & Youth Baseball Coach
Wisconsin Underground Related Materials, past President
Oconomowoc Chamber of Commerce, Board of Directors, 2005-2008
EDUCATION
University of Wisconsin - Milwaukee
Bachelor of Science, Civil Engineering
EXPERIENCE
Mark has over thirty years of experience as a licensed professional surveyor. His responsibilities include developing and managing the survey department; estimating; scheduling work; survey field work and office computations; preparing plats, surveys, and subdivisions; designing road and lot layouts for subdivisions; providing professional surveying services for several municipalities; and providing expert testimony in court cases.
CERTIFICATIONS
Registered Licensed Surveyor since 1982
EDUCATION
Associate Degree in Civil Highway Technology
Madison Area Technical College, 1976
PROFESSIONAL AFFILIATIONS
Southeast Chapter of Registered Land Surveyors, past President and Board Member